Facilitating biking and walking to school that is safe, fun, and normalized has enormous potential for the quality of living for Provo's children and for our entire city. A few important benefits of Safe Routes and kids walking/biking to school include:
More Students Walking and Biking
According to the National Partnership for Safe Routes to School, in 1967, 87% of students living within a mile of school walked or biked. Today, fewer than 15% do. However, schools that implement Safe Routes to School programs can see a significant increase in students who walk or bike to school. See our Safe Routes page for tips to get started on your school's program!
Health & Safety
Our country is seeing alarming upward trends in childhood obesity that may mean that today's rising generation may be the first in 200 years to be less healthy and have shorter lifespans than their parents.
However, building physical activity into walking or biking to school has enormous potential to reverse these trends for healthier, happier children. Cities with Safe Routes projects also see a significant decrease in pedestrian injuries.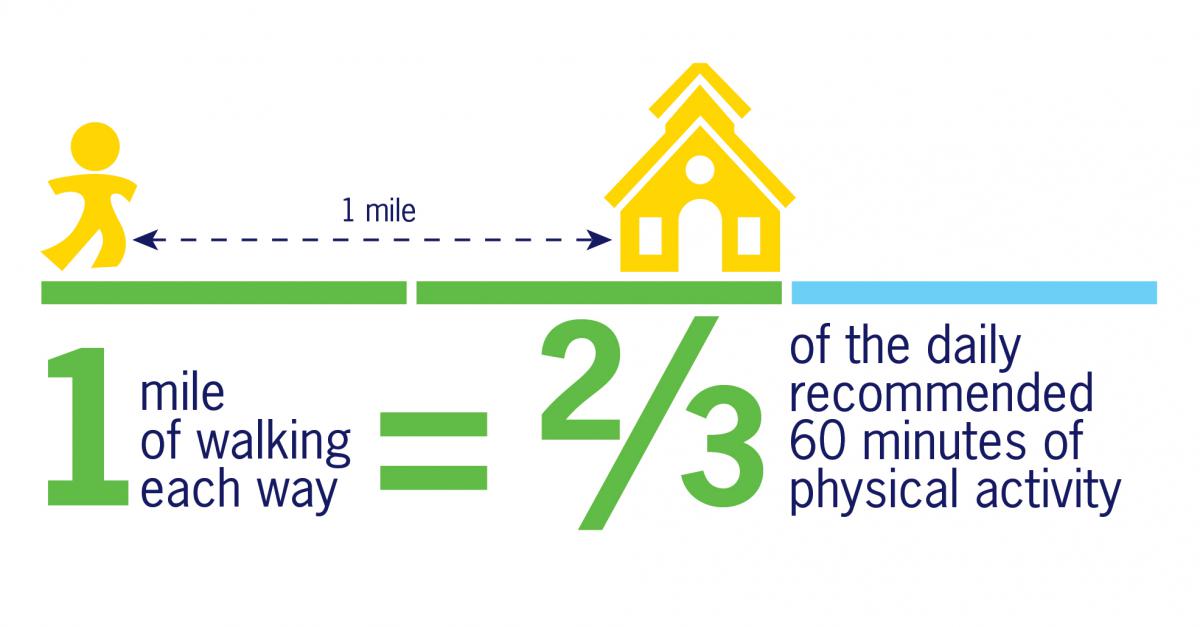 Air Quality
It is estimated that between 10-14% of vehicle trips are spent transporting children to school. Children walking or biking to school can result in cleaner air as it reduces the number of vehicle trips.
See also:
Sources: